Pre-Order your 10th Anniversary T-Shirt
For a limited time, you can place a pre-order for our soon-to-be-printed 10th Anniversary T-Shirt. Save $5.00, and make sure you get the size(s) you want!
View the Order Form Now!
Sixth and Main Coffeehouse Presents: KY Artists and Authors
---
Original works will be for sale at each event.
Dates/times subject to change. Contact
kathryn@6amcoffee.com
to discuss booking your event at Sixth and Main Coffeehouse.
Try our premium loose leaf teas:
Iron Goddess of Mercy Oolong
Sencha Green
Yerba Matte
Tangerine Ginger Herbal
Jasmine Green
Fresh Roasted is Best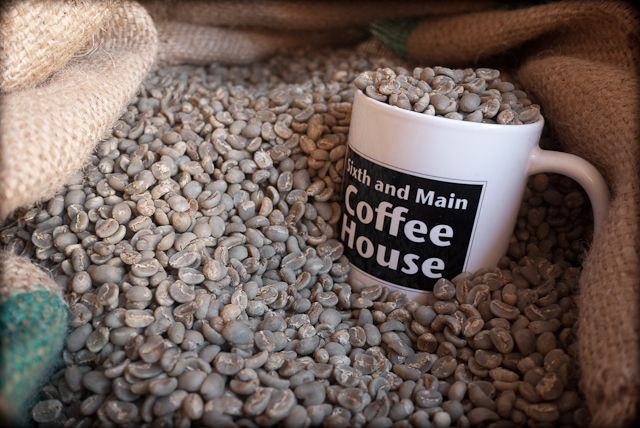 The only way to get coffee any fresher is to drink it before we roast it.
Copyright 2004-present by:
Sixth and Main Coffeehouse, Inc.
Please send questions or comments about this site to
info at 6amcoffee dot com
.
Privacy Policy:
Any information you choose to share will be kept in strictest confidence, and will not be shared with any other party, for any reason, ever.