Great Local Stuff in 2014:
The 2014 Shelbyville Calendar with terrific photos by Cheryl Van Stockum
Hepburn Girls new on DVD from Sonshine Productions, featuring scenes shot in our very own shop
Sixth and Main Coffee Mugs and Bumper Stickers
Fresh Roasted is Best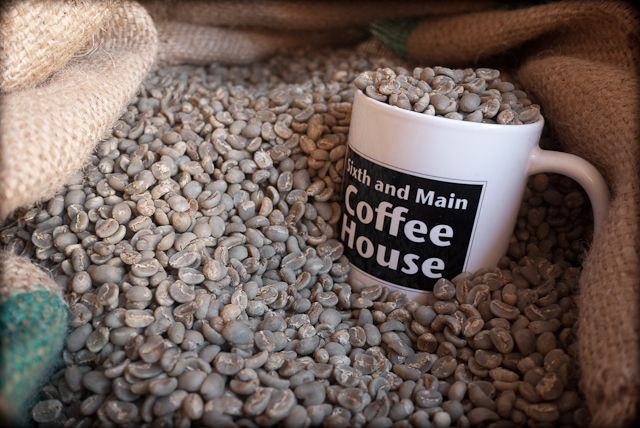 The only way to get coffee any fresher is to drink it before we roast it.
Copyright 2004-present by:
Sixth and Main Coffeehouse, Inc.
Please send questions or comments about this site to
info at 6amcoffee dot com
.
Privacy Policy:
Any information you choose to share will be kept in strictest confidence, and will not be shared with any other party, for any reason, ever.